About Me

"The only thing a woman should chase is her liquor, and even that is questionable" ​
I've been working both on stage and behind the scenes for 15 years; finding new and inventive ways to perfect my craft.
In my theatrical training, I developed a love for makeup and costume design which then fueled my desire to start doing cosplay as much as possible. I love everything from Avatar (the Last Airbender) to Zelda. It's my goal to have a cosplay from all of my favorite things. Perhaps they are some of your favorite things too!
Along the way I tumbled into the wonderful world of Burlesque. Burlesque is the perfect outlet for me to perform and promote body positivity. I am inspired by the classic performers of ol' while putting a modern spin on everyone of my numbers. Humor to sexy and everything in between, that is Stormy for ya.
Performance Resume


​
Burlesque
2011-Present SLO TEASE, San Luis Obispo, CA
2015-Present Cirque des Bêtes, California
2017- Present The Glampede, Paso Robles, CA
2018- Peepshow Menagerie, Los Angeles, CA
Theater/Music
2008- Chameleon Productions, Evita-Ensemble, Arroyo Grande, CA
2009- Central Coast Shakespeare Festival-Ensemble, San Luis Obispo, CA
2010- Pioneer Players, Oliver-Nancy, Paso Robles, CA
2015- Pewter Playhouse, Annual Musical Review, Cambria, CA
2015- Suspended Motion Aerial Arts Studio, Various Performances, San Luis Obispo, Ca
2008-Present, Vagina Monologues, Central Coast, CA
Training
Mezzo-Soprano
2001-2005 Arroyo Grande School Performing Arts Academy
2001-2008 Studio Sing Sing Sing- Judith Dunlore, Estill Voice Traning
2005 Pacific Conservatory of Performing Arts Master Classes
2008-2010 Jacalyn Keitzer, Cal Poly Music Department

Skills
Aerial Cube
Flow Arts: Fans-Feather, silk, and fire
Staff- Contact, glow, and fire
Poi- Glow, flag, and fire
​Tap Dancing
Makeup: Fantasy and Special Effects
Powered by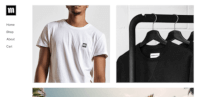 Create your own unique website with customizable templates.